We are renovating in 2021-2022.  All our guest rooms have been completely redone. Our exterior and public spaces are currently receiving a fresh new and exciting renovation. Photos to come soon!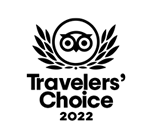 Hampton Inn St. Robert / Fort Leonard Wood
A New Standard of Hotel Cleanliness.
We are proud of our Hilton CleanStay with Lysol Protection. We are delivering an even cleaner stay from check in to check out and provide complete peace of mind when you stay with us. We are located along I-44 at Exit 161, the preferred exit to Fort Leonard Wood which is home to the Military Police School, Engineer School and Chemical Schools. This St. Robert/Fort Wood hotel is within walking distance of a variety of restaurants and shopping. Explore your adventurous side and indulge in caving, canoeing, fishing, hiking, and exploring Route 66.
The Hampton Inn is a member of the Hilton family of brands offering numerous membership perks that create a loyal following. This 79-room hotel and conference facility features a modern professional decor. Hampton Inn in St. Robert, Missouri, is where you can always depend on a smile and exceptional Ozark hospitality. Whether you are traveling for business or pleasure, you can kick back and move at your own pace. We have everything you need whether you are in the area for business or pleasure. Looking for a hotel near Fort Leonard Wood, then look no farther than Hampton Inn. Our Hampton Inn hotel in St. Robert, Missouri is one of the more popular hotels for visiting military families due to the many amenities offered.
Take Advantage Of Our Many Amenities!
Outdoor Pool – Seasonal

Handicap Accessible Rooms
Free Hot Breakfast (*individually wrapped options) Hours 6 am – 10 am every day
Free Business Center
Free High-Speed Internet
Free WiFi
Fitness Center
Non-Smoking Hotel
Guest Laundry Available on-site
In-Room Microwave
In-Room Mini-Fridge
24-Hour Front Desk Assistance
We listen to our guests and respond to their needs. You will not find a higher quality hotel at a better value in our area. We absolutely guarantee satisfaction and our hotel consistently earns top scores in customer satisfaction. It all comes back to giving the guest what they want. When you stay at our Hampton Inn a Fort Wood Hotels by Ehrhardt Properties, you will realize we take our mission very seriously!
103 St. Robert Plaza Drive
St. Robert, MO 65584
573-336-3355
800-HAMPTON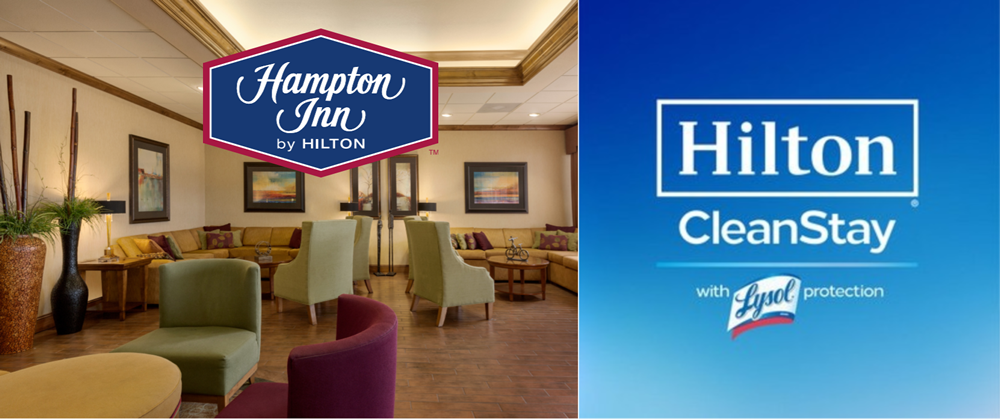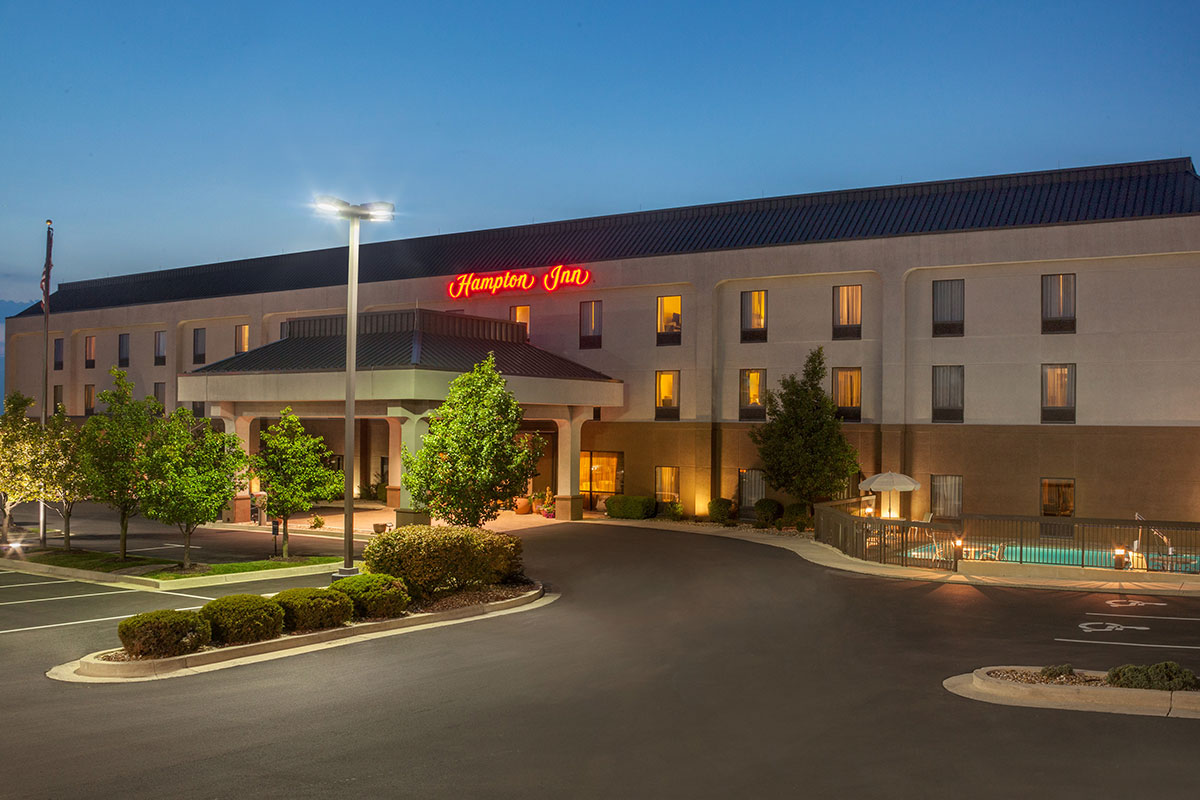 Hotel Amenities Include
Fitness Room * Pool * Breakfast Area, Complimentary * Coin Laundry ($1.00) * Elevators * Luggage Hold * Safety Deposit Box * Hampton's free hot breakfast *Individually wrapped options * Clean and fresh Hampton bed® * Free high-speed internet access in every room * All non-smoking rooms * 100% Happiness Guaranteed * Free Unlimited Hamptonality
What Our Guests Are Saying
---
"When in this area this a great place to stay. It is close to where I had to work and restaurants are within walking distance of this hotel. It is located right off the highway. What I liked most were the step by step driving directions from the airport to the hotel. Hotel staff were extremely helpful, and each morning I was always greeted with a friendly greeting."
"I stayed here for my husband's military graduation. My stay was AMAZING. I traveled with my 8 month old son, they had pack n plays available which was great. I am normally so nervous about hotels so I always bring my own pillow cases and sheets. Needless to say, I didn't need them at all!! Room was VERY clean. Staff was extremely professional and helpful. I will be returning!"
"I can't say enough great things about my stay here. From the staff to the room, the food, and internet service, I was extremely pleased. Hampton Inn and it's employees, definitely has your well being in mind!"
Very nice place to stay for easy access to the base.
"Very nice place. Quiet but close to everything we needed. The rooms were very clean and the staff was friendly. The kids enjoyed the breakfast and the coffee was always fresh. The staff helped us with all of our questions."
Highly recommend
"Staff from reservation through checkout was amazing!! Rooms were SUPER CLEAN!! Staff provided EXCELLENT customer service. 5 star feel for reasonable prices! I honestly felt like I had personal concierge service. Staff was very helpful with recommendations. I highly recommend Hampton Inns."
Perfect Hampton Inn in every way!!!
"I always stay at Hampton Inns when possible, but this one in St. Roberts, MO was a 20 on a scale of 1-10 in every way!!!! The hotel was impeccably clean, and the staff was the friendliest I have ever seen! They were like family by the time we left. We were there for my grandson's graduation at Ft. Leonard Wood."