Fairfield by Marriott Fort Leonard Wood / St. Robert
Welcome Families For Military Graduations!
Welcome to the award winning Fairfield by Marriott in St. Robert/Fort Leonard Wood, Missouri, where you can always depend on a smile. Whether you're traveling for business or pleasure, you can kick back and move at your own pace. Spacious guest rooms offer well-lit desks and the most modern amenities. Our complimentary continental breakfast is second to none.
Easy access from I44
Cracker Barrel, Ruby Tuesday's, and other restaurants in walking distance
Canoeing, Fishing, And Caving within 15 minutes
Walmart within walking distance
Fort Leonard Wood only 3 miles
The staff prides itself in giving the best guest service possible.
Come experience true hospitality in the Ozarks – Conveniently located 3 miles from Fort Leonard Wood military installation.
131 St. Robert Blvd
St. Robert, MO 65584
573-336-8600
800-228-2800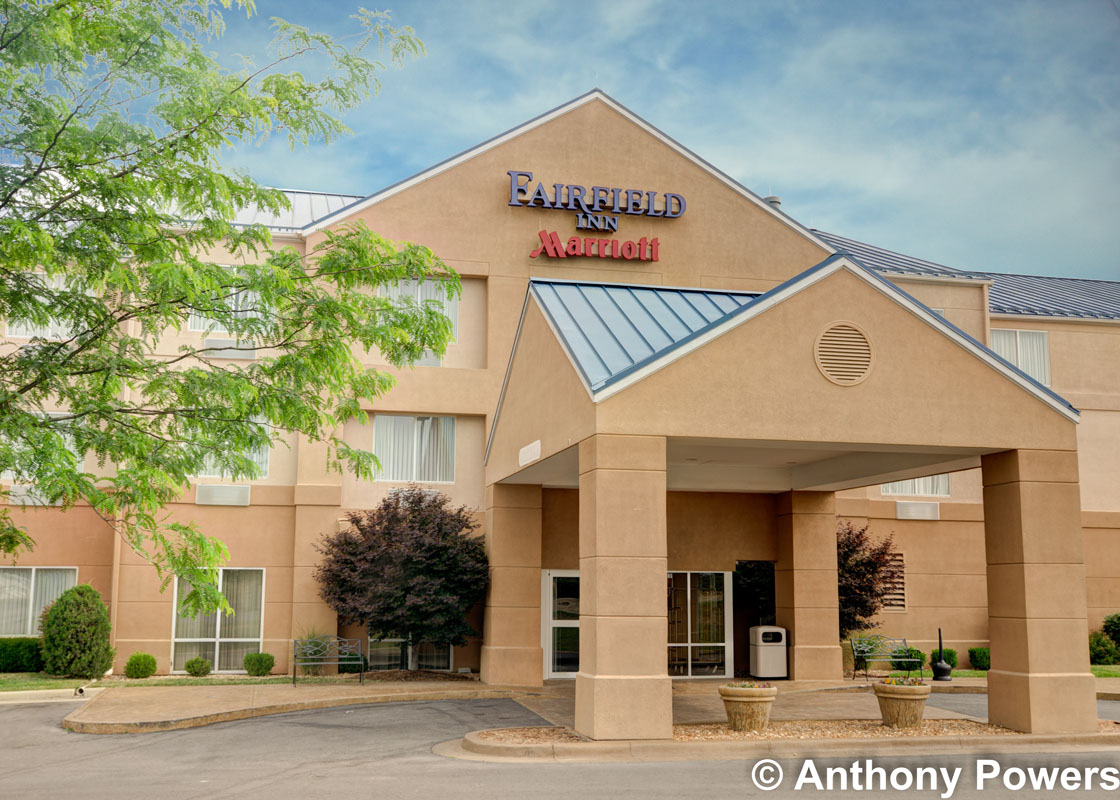 Enjoy a Relaxing & Comfortable Stay
Fairfield by Marriott is located in St. Robert, Missouri just 2.5 miles from Fort Leonard Wood Army Base home to the Engineers, Chemical School and Military Police. Whether coming for military graduations, TDY, PCSing, military business or just cruising along Route 66, we specialize in helping you with all of your needs.
Indoor pool and spa, complimentary hot breakfast and a state of the art business center are just a few amenities we offer to ensure a relaxing and comfortable stay.
Come and enjoy all central Missouri has to offer; hunting, fishing, camping, canoeing, military museums, or just stop by on your way to St. Louis, Branson, or Springfield.
What Our Guests Are Saying
---
"My family and I have stayed at this hotel multiple times. This hotel is our favorite for several reasons:
There is a close proximity to the highway
The beds are very comfortable
The rooms are always clean
The breakfast has variety and is delicious
The staff will exceed expectations to make your stay very comfortable
There is a nice pool/fitness area
The prices are very affordable, for either dollars or Marriott points
The Wi-Fi is free and works well
There are a number of restaurants within walking distance.
We could not ask for a better hotel experience."
"We were in town for our son's graduation at Fort Leonard Wood army base. We had a fantastic stay at the Fairfield. The personnel were warm and gracious. Breakfast was delicious. Beds were very comfortable and the place was immaculate! Would definitely return!"
"The best hotel because of the people. The Fairfield Inn is without a doubt the best hotel to stay in St Robert and the reason is everyone that works there. The Management is so nice and the front desk staff are so friendly, there is no one there that wont say Hi to you and make you feel like family. The rooms are very comfortable and clean and the breakfast is so good. There is absolutely no other hotel where you can stay that has a better atmosphere in the area."
"This hotel by far was the best all around while we were on a 14 day vacation. The staff definitely left an impression on us, they really went all out to be friendly and helpful."
"The staff of the Fairfield Inn are like a family. Samantha, Ms. Roxanne, Amanda, Kristen, Codi, EVERYONE is family. They greet you when you walk in and will share a cup of coffee and a conversation. I miss them a lot.   Everyone that works at the St Robert Fairfield Inn are really the best you could ever ask for in a hotel to stay in. I will stay there just so I can see them all again and hang out with them to sit in the lobby, have a cup of coffee and chat. They are so amazing and the hotel is great because of them. I wish I could name them all but I wouldn't have enough room."